Accelerating Digital Innovation Hubs within the region of PocTep to foster the latest DISRUPTIVE ICT through cross-border Cooperation
AI4EU project ("A European Artificial Intelligence on demand platform and Ecosystem") aims to make available to users resources based on Artificial Intelligence (AI) that facilitate scientific research and innovation, analyse future research needs in AI and create an observatory of ethics that ensures an AI focused on human being.
CARTIF will participate mainly in the elaboration of the EU Strategic Research Agenda for AI. Specifically CARTIF will collect, analyse and integrate road-mapping activities of important EU initiatives given its membership and active participation in BDVA, EFFRA and euRobotics. In addition, CARTIF will identify opportunity areas and filling technology gaps driven by end-user needs, based on our hands-on experience on real AI applications.
Objectives
Mobilize the entire European AI community to make AI promises real for European Society and Economy.
Create a leading collaborative AI European platform to nurture economic growth.
Actions
Bring all stakeholder together by organizing local community events in different countries.
Position the European AI stage as a leader thanks to an AI fully embedded in human values and ethics.
Fill important technologies gaps and boots AI innovation, through dedicated research, innovations and scale up start efforts. Reinforce
European excellence and leading position worldwide in major AI research and applications domains.
Expected results
Build a sustainable Open AI On-Demand-Platform to make available expertise, knowledge, algorithms and tools to all user from all sectors.
Draw a strong and comprehensive Strategic Agenda for European AI research based on the community multiple works.
Hales Services
Goodai research SRO
Allianz
Atos
Aristotle University of Thessaloniki
Blumorpho
Budapest University of Technology and Economics
BRGM
Barcelona Supercomputing Center
CARTIF
French Alternative Energies and Atomic Energy Commission
FundingBox
Fondazione Bruno Kessler
Fraunhofer IAIS
France Digitale
Foundation for Research and Technology-Hellas, Institute of Computer Science, FORTH
Forum Virium
Grassroot-arts
Hub France IA
IDIAP
IDSA
Roma La Sapienza
Norwegian University of Science and Technology (NTNU)
Örebro University
PG Conseil
Wavestone
University Paris 1 Panthéon-Sorbonne
Thales Research & Technology
TU Berlin / DAI-Lab
Umeå University
Technical University of Kosice
Technische Universität München
TU Wien
ALMA MATER STUDIORUM Università di Bologna
University College Cork
University of Coimbra
Unilever
National and Kapodistrian University of Athens
Universitat Politecnica de Catalunya
TWENTY COMMUNICATION

ABB Robotics
CINECA
ISTI-CNR (Mobility Analytics, Privacy&AI)
CNRS
Artificial Intelligence Research Institute (IIIA)
NCSR Demokritos
DFKI, German Research Center for Artificial Intelligence
Deutsches Zentrum für Luft- und Raumfahrt
EIT Digital
Eötvös Loránd University
European Organisation for Security
Institut Mines-Telecoms
INRIA
Instituto de Sistemas e Robótica (ISR), research center of Instituto Superior Técnico ( ISR/IST),
Institution Information Technologies Institute (CERTH – ITI)
Institute Joseph Stephan
Karlsruhe Institute für Technologien
Know-Center
Leeds University
NUI Galway
Onera
Orange
Qwant
Siemens
SAP
SMILE
Smart Rural
SIMULA
THALES ALENIA SPACE France
Technicolor
Telenor ASA
TILDE
Universidad Politécnica de Madrid
University of Siena
La Sorbonne UPMC
University of Venice/ECLT
University of Venice/ECLT
VUB Vrije Universiteit Brussel
Women in AI
NEHS Group
HTW BERLIN
H2020-EU.2.1.1.
Grant Agreement No. 825619

Overall budget: € 20.594.192,25
EU contribution: € 19.999.997,38
Duration: 1-Jan-2019 a 31-Dec-2021

Marta Galende
Division of Industrial and Digital Systems
margal@cartif.es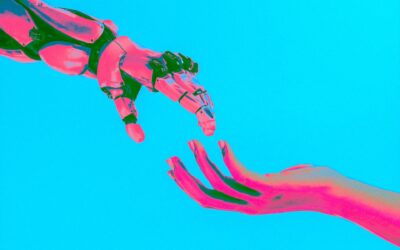 The ARISE project envisions a near future which aligns with Industry 5.0, prioritising, resilient, sustainable and human-centric work environments. In such a future, companies recognise that investing in industrial human-robot interaction (HRI) is essential for achieving better short- and long-term goals, rather than a cost.
read more