CARTIF PROJECTS
DISRUPTIVE
Accelerating Digital Innovation Hubs within the region of PocTep to foster the latest DISRUPTIVE ICT through cross-border Cooperation
DISRUPTIVE ("Accelerating Digital Innovation Hubs within the region of PocTep to foster the latest DISRUPTIVE ICT through cross-border Cooperation") is a cross-border cooperation project which strives to promote and strengthen the collaboration, exchange and scientific production of the Digital Innovation Hubs (DIHs) located in Castilla y León and in the North of Portugal.
The main objective of the project is to create a cross-border DIH model, supported by a joint Research and Innovation (R&I) strategy, to achieve excellence in innovation related to technologies declared of strategic interest by the EU.
Objectives
The development of new R&I initiatives of strategic importance to the EU, within the context of disruptive ICT.
Transform the whole cross-border region, promote research activity, increase the productivity and the number of specialized researchers in centres of reference.
Create a pull effect that will have a positive impact on the development and competitiveness in the area of the project.
Actions
Elaborate an interregional R&I strategy towards a cross-border DIH: networking events.
Develop an R&I program in the DIHs for the generation of knowledge and excellence in R&i: mentoring seminars.
Launch of a cross-border specialisation programme in R&I in disruptive ICT technologies: training programme and exchange of researchers.
Generate an excellence R& transfer model: congresses/workshops and hackathons.
Expected results
Cross-border DIH that brings together competences, making the CyL-PN region an innovative pole of reference for cutting-edge ICT technologies.
Attract funding by proposing 3 R&I projects.
Creation of initiatives based on the transfer of specialized centres to generate muscle that allows the development of the region.
Generation of specialized knowledge around disruptive technologies that becomes a competitive tool to attract talent.
INTERREG V A (POCTEP)
Overall budget: € 561.685,98
Contribution: € 90.842,00
Duration: 1-Apr-2017 a 31-Dec-2021
Aníbal Reñones
Director Area Industry 4.0
aniren@cartif.es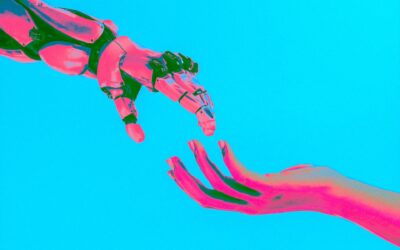 The ARISE project envisions a near future which aligns with Industry 5.0, prioritising, resilient, sustainable and human-centric work environments. In such a future, companies recognise that investing in industrial human-robot interaction (HRI) is essential for achieving better short- and long-term goals, rather than a cost.
read more