Development of electric vehicle in mining environment 
E-MINE is a research and development project that seeks to implement the electric vehicle in mining environment authomatizing the management of charges and the estimation of capacities according to the metheorological conditions and charge needs of each vehicle according to the work to be carried out.
The main objective of the project is to develop a platform that enables to optimise the functioning of a set of recharging points for electric vehicles used to cover the requirements of mobility in mines or by extrapolation, in interurban routes, managing the isles of renewable generation and charge as well as the routes calculation.
Objectives
Develop services for:
Predictive calculation of energy production of generation plants.
Diagnosis of the operational status of the systems based on performance analysis and the status of generation and load infrastructure.
Selection of the optimal vehicle according to the selected route.
The planification of intelligent mobility.
Actions
Development of an energy production and energy availability forecasting services module.
Development of an auto-diagnosis of generation facilities module.
Development of an evaluation of the status of electric vehicles fleet module.
Development of an intelligent planification of the transport module.
Expected Results
Integrated platform to optimize the use and management both of the facilities and the fleet of electric vehicles in mining/interurban routes, with production prediction, diagnosis of the facilities status, as well as resource and routing decision system.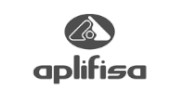 CDTI Bilateral

Total Budget: 58,000€
Duration: 01/71/2020 – 31/12/2022
Luis Ángel Bujedo
Energy Division
luibuj@cartif.es