CARTIF PROJECTS
H24NewAge
Development of advance technologies of production, storage and distribution of hydrogen, and its industrial transference for the new era of hydrogen in Spain.
The Red Cervera H24NewAge has as main objective the development of advanced technologies and its industrial transference to boost the positioning of the centers and spanish business in the hydrogen value chain, and in particular in the production, storage and distribution of hydrogen, and thus to contribute to reach the defined objectives in the hydrogen roadmap.
H24NewAge pivot on 3 main axes: develop advance technologies among all the hydrogen value chain, creat a infrastructures network to give service to the companies and as a demostration of the hydrogen technologies developed and become a reference for the Spanish business network facilitating a bidirectional and adaptable transference of knowledge.
Objectives
Development of technological capacities that represent the hydrogen value chain. 
Industrial trasnference of these capacities to the national companies both in knowledge and in new solutions to improve their competitivity.
Generate a significative environmental impact due to the substitution of grey for green hydrogen.
Adequacy of the material and economic resources of the participant centers.
Generation of employment, economic activity and innovation related to the hydrogen industry. 
Actions
Development of new thermo-catalytic processes of H2 generation as of biogas. Study of the H2 generation as of residues and microalgae.
Compilation of the normative about security related to H2 and improvement proposals. 
Modeling of H2 generation systems as of renewables. 
Implementation of demonstrator and creation of optimal control strategies .
Planification studies of the H2 implementation in the long-term.
Research of the application of fuel cells in residential microgeneration.
Expected results
Generation of knowledge in the field of thermo-catalytic conversion.
Installation of a H2 demosntrator managed by an optimal controller.
Generation of studies about the aplication and penetration of the H2 technology.
Creation of 6 new servicies borrowed from the network´s thematic.
Publishing of 4 articles in impact magaziones and request of 3 patents.
2 PhDs with theses in progress about the H2 technology.
Cervera Centros Tecnológicos 2020
CER-20211002

"Cervera Centre of Excellence"
CARTIF Total Budget: 596,569.00 €
CARTIF Grant: 596,569.00 €
Duration: October 2021 – November 2024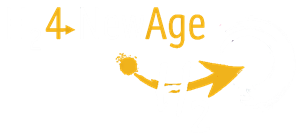 Ismael Lozano Gabarre
Researcher at the Energy Division
ismloz@cartif.es