cartif projects
RethinkAction
Cross-sectoral decision-making platform to foster climate action
Development of a cross-sectoral decision-making platform to foster climate action, focusing on climate mitigation and adaptation solutions related to land use. It will put citizens and decision-makers at the heart of climate change action through participatory processes. 
RethinkAction will increase awareness of climate change and its impacts, and it will demonstrate how to create changes through the evaluation with simulation models of practical land use-based solutions at different scales including lifestyle changes. The methodology will be deployed in six representative case studies in Spain, France, Italy, HUngary, Portugal and Sweden, covering the main regional differences related to climate change. 
Objectives
Understanding how lifestules changes affect land use and create end-users community.
Delier high-resolution climate impact data and land use maps. 
Develop a land use-based adaptation and mitigation solutions catalogue at local, EU and global scales. 
Develop a modelling framework for the assessment of solutions over time. 
Develop the RethinkAction Integrated Assessment Platform and demonstrate it in 6 case studies.
Deploy a exploitation strategy and open promotion of the results. 
Actions
Establishing the stakeholders network: End-users community.
Identification and characterisation of adaptation and mitigation solutions/policies.
Design and development of the databases, the scenarios, and the dynamic integrated models. 
Design and development of the RethinkAction platform. 
Testing and validating the services in the six case studies, including uncertainty quantification, robustness and quality assurance of models results. 
Expected Results
Engagement of the End-users Community.
High resolution climate data and land use maps. Climate change impacts and risk in each case study.
Land use-based Adaptation and Mitigation Solutions catalogue at local, EU and global scales. 
Local dynamic models. An upscaling function for solutions to EU and global scales (WILIAM IAM).
RethinkAction Integrated Assessment Platfomr with policy recommendations. 
Demonstration and replication strategy, and promotion of results.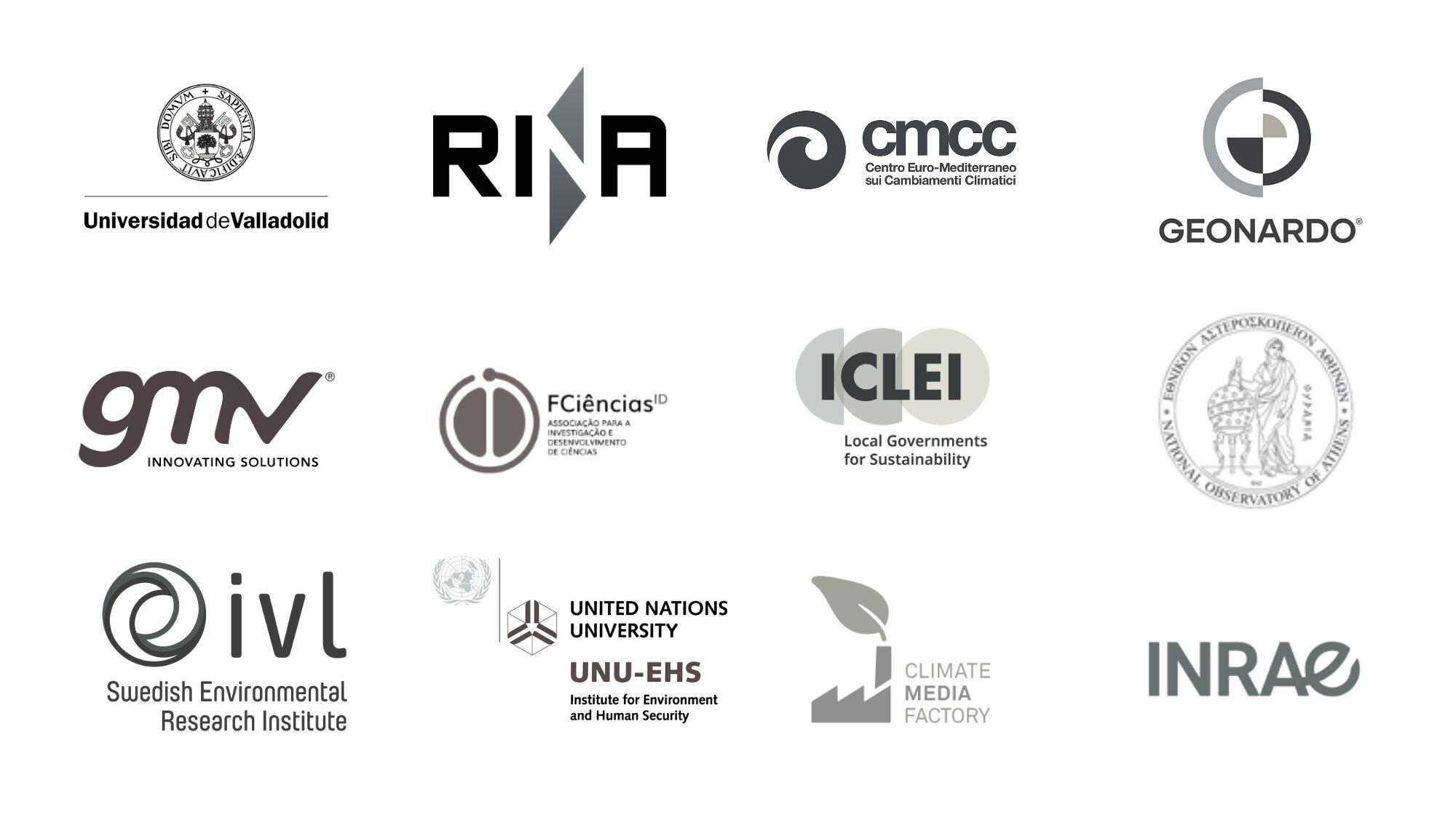 Project Presentation video
H2020-LC-GD-9-2-2020
Total Budget: 4,999,817.50€
Grant: 4,999,817.50€
Duration: 10/2021 – 09/2025
"This project has received funding from the European Union´s Horizon 2020 research and innovation programme under grant agreement No 101037104"
Noelia Ferreras
Energy Division
noefer@cartif.es
Gema Hernández
Energy Division
gemher@cartif.es
Energy Policiy and Climate projects:
The main objective of RENERMap is to achieve a detailed analysis of the renewable potential available at local level, including both roofs and municipality land, to respond to the demand of energy that it generates, and to help to achieve the development of self-sufficient energy municipalities.
read more