CARTIF PROJECTS
ECOESION_TOOL
Development of a tool based on the Ecoesion model
The main objective of Ecoesion_tool project is the implementation of a web-based, easy-to-use and user-friendly tool based on the Ecoesion model developed by the University of Pisa (UNIPI). To this ends, the model initially developed in Vensim software is translated to Webassembly (WASM) to run in real time in the tool, implementing the user changes in each selected policy directly in the model and changing the graphs in which the indicators are visualized.
Objectives
To translate the model from Vensim to Webassembly making possible to use it in the tool with real time execution.
To select the most suitable indicators, policies and graphical visualizations according to the client requirements.
To design and develop the Graphical User Interface (GUI) of the Ecoesion tool.
To build a backedn configuration that connect the GUI and the database in order to create a functional tool adjusted to the client needs.
To integrate functionalities for the comparison of different scenarios and to download information on the scenarios evaluated by the user.
Actions
Model translation from Vensim to WASM.
Graphical User Interface (GUI) design and develop.
To build a backend configuration connecting the GUI and the database for scenario and user account management.
Model integration in the tool and testing of implemented functionalities.
Expected Results
A web-based, easy-to-use and user-friendly tool based on the Ecoesion model.
Pisa University (UNIPI)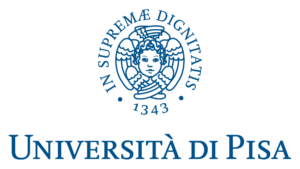 CARTIF Budget: 16,503. 70€
Duration : 01/06/2022 – 31/10/2022
Iván Ramos
Energy Division
ivaram@cartif.es
Energy and Climate Policies Projects:
IAM COMPACT supports the assessment of global climate goals, progress, and feasibility space, and the design of the next round of Nationally Determined Contributions (NDCs) and policy planning beyond 2030 for major emitters and non-high-income countries.
read more