CARTIF Projects
Innovation in rapid methods for the detection of biomarkers of interest in agri-food, environmental health and biomedicine.
CARTIF's research lines in indoor air quality and food quality improvement seek to go a step further in the analytical capabilities and experience currently available to work on applications within the environmental health, agri-food and biomedicine sectors. Both fields are considered of great interest for many companies at regional level and with this action the aim is to offer differential services at national and international level. Among the parameters that affect air quality, and which have already been extensively studied, are mainly inhalable particles (PM10, PM2.5 and PM1), as well as other parameters from outdoor pollution such as ozone or nitrogen oxides. Others such as microorganisms present in aerosols or volatile organic compounds (VOCs) are receiving more attention lately. CARTIF intends with this action to equip itself with an equipment that allows going further in the study of volatiles in indoor environments and processes through the acquisition of a PTR-TOF for the investigation of the volatilome and its influence on important issues such as indoor air quality or the quality of the food we eat.
Objectives
Acquisition and commissioning of new equipment.
Volatilome study of selected interior spaces.
Study of the performance of low-cost volatile sensors that can be integrated into indoor air quality monitoring equipment.
Study of food quality and development of rapid methods combining PTR-MS studies with other techniques such as NIRS and Rancimat.
Actions
Volatilome assessment in office, laboratory and garage.
Implementation of rapid methods for the identification of key volatiles indoors.
Implementation of a quality control method for hams combining PTR-MS, NIRS and rancimat techniques.
R&D Line
Development of natural solutions for the improvement of air quality (indoor and outdoor)
CYL Infrastructures 2022
2022 CCTT 08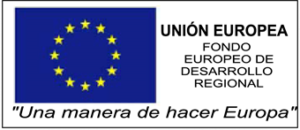 CARTIF Budget: 486,236 €
CARTIF Financing: 243,118 €
Duration: 19/09/2022 – 31/05/2023
Co-financed with ERDF funds contributing to Objective OT1 "Promote technological development, innovation and quality research" of the Castilla y León ERDF Operational Programme.
Jose Fermoso Domínguez
Division of Agrifood and Processes
josfer@cartif.es
Natural Resources and Climate projects:
Recovery of metal oxides present in the cathode of electric vehicle battery cells by means of hydrometallurgical and direct recycling processes.
read more