Increasing and improving the knowledge of the mechanisms of action of RNAi in the framework of plant health
The SUPERA project is based on increasing and improving the knowledge of the mechanisms of action of RNAi in the framework of plant health, thus boosting agricultural productivity and environmentally frindly forest health. Environmental RNAi refers to the uptake of RNAs from the environment that can induce systemic gene silencing in the organism.
SUPERA will work on optimising this strategy, with a special focus on the stability and delivery of dsRNAs against several major fungal (Fusarium circinatum, Fusarium graminearum) and oomycete (Phytophthora cinnamomi, Phytophthora capsici) plant pathogens that cause major economic losses in forests (pine,oak), cereals (wheat, barley) and horticultural crops (tomato, pepper, bean, cucumber). These host plants are economically relevant in Spain and other countries both in terms of production and consumption, and are also associated with social, environmental and cultural values. 
SUPERA aims to evolve this technology from TRL2-3 to TRL4.
Objectives
Design specific RNA fragments for gene silencing based on essential metabolic or virulence pathways.
Optimise the in vivo dsRNA production strategy using genetically modified bacteria.
Evaluate dsRNA stabilisation methods in order to optimise their bioavailability in plant and soil.
Test the in vitro and in vivo efficacy of dsRNA uptake by the four main pathogens. 
Develop trials under greenhouse conditions to confirm the efficacy of the new products. 
Evaluate the influence of the new products on the microbiome of agricultural soils. 
Develop a plan to generate benefits from the results and knowledge created during the project. 
Actions
Definition of the requirements for the development of bioproducts (selection of gene targets, characterisation of the formulation process).
Biological testing at laboratory level (fermentation optimisation, CLSM analysis, RT-qPCR, sequencing).
Purification of dsRNA, stabilisation by encapsulation and quality control. 
Process validation at laboratory and greenhouse scale (formulation development, pilot testing at TRL4).
Product positioning within EU regulatory frameworks.
Exploitation of the acquired results. 
Expected Results
New approach to friendly plant protection strategies based on RNAi technologies.
Development of advanced engineered bacterial strains as an in vivo dsRNA production system against plant pathogenic fungi and oomycetes.
Optimisation of fermentation conditions and purification strategies to obtain high quality dsRNAs.
Optimisation of the stability of dsRNAs by inclusion in nanoparticles that can be applied to soil and plant against root and vascular pathogens. 
Development of new dsRNA-based products for use in horticultural crops (tomato, pepper, bean, cucumber) cereals (wheat, barley) and forestry (pine, oak).
Identification of the main formulation requirements of the new products for their application in plants, according to current European legislation. 
R&D projects in Strategic Lines

Total Budget: 543,731.64€
CARTF Contribution: 245,382€
Duration: 01/11/2021 – 01/11/2024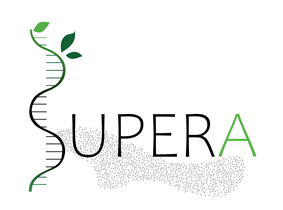 José Mª Sanz
Division of Agrifood and Processes
josmar@cartif.es
Climate and Natural Resources projects:
Recovery of metal oxides present in the cathode of electric vehicle battery cells by means of hydrometallurgical and direct recycling processes.
read more