CARTIF PROJECTS
SUSTRA-TEC
Developed innovative technological substrates with techno-soil characteristics
DEVELOPMENT OF TECHNOLOGICAL SUSTRATES WITH SELF-FERTILIZING CAPACITY AND ATMOSPHERIC CONTAMINANTS CAPTATION (SUSTRA-TEC) has developed innovative technological substrates with techno-soil characteristics, providing as a novel aspect the self-fertilizing capacity and the capture of atmospheric pollutants.
These techno-soils have been obtained by the valorization of sludge from wastewater treatment plants and other agro-food industry residues inoculated with encapsulated nitrogen-fixing bacteria. Thanks to encapsulation, these bacteria are released gradually, allowing the colonization of the substrate and an increment of microbial activity.
Objectives
Design and develop new innovative technological substrates.
To valorize waste from urban and industrial water treatment plants, and agri-food waste.
Obtain new substrates with the capacity to sequestrate atmospheric pollutants and with self-fertilising capacity.
Implementation of new bacterial encapsulation technologies in the substrate sector.
Actions
Selection of raw materials for highest yield.
Development of new technological substrates.
Development and validation of an encapsulation methodology.
Agro-environmental analysis of substrates with bacteria.
Evaluation of self-fertilizing capacity.
Expected results
Produce different technological substrates with suitable characteristics for the crop.
Develop a methodology of encapsulation of edaphic bacteria and teste the stability in substrates with different edaphoclimatic conditions.
Prove that the growth of plants in greenhouses and in test plots is higher when technosoil with bacteria is added.
Retos Colaboración programme
RTC-2016-5043-2
Total budget: 691.124,35 €
CARTIF Grant: 224.073,87 €
Duration: 2016-2019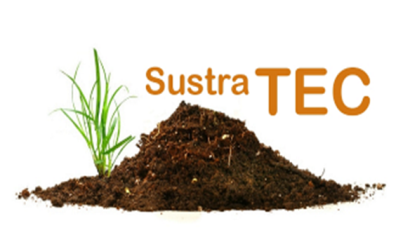 Silvia Gómez
Division of Agrifood and Processes
silgom@cartif.es
Natural resources projects:
SUPERA project is based on increasing and improving the knowledge of the mechanisms of action of RNAi in the framework of plant health, thus boosting agricultural productivity and environmentally friendly forest health. Environmental RNAi refers to the uptake of RNAs from the environment that can induce systemic gene silencing in the organism.
read more