CARTIF PROJECTS
MSP-REFRAM
Creation of a common platform to support the implementation of the EIP on raw materials.
Refractory metals RM (tungsten, tantalum, rhenium, molybdenum and niobium) are highly strategic metals today. Valorizing these resources requires coordination and networking between researchers, entrepreneurs and public authorities.
MSP-REFRAM will address these challenges by creating of a common multi-stakeholder platform in order to support the implementation of the EIP on Raw Materials. 
Objectives
Meet and address the transversal issues of the RM.
The available and innovative mining technologies will be identified.
Recovery of RM in metallic or oxidic form existing in waste. 
Identification of the existing recycling technologies and barriers to RM recycling.
Discuss and analyze the map of substitution for RM.
Boost actions to bring together industrial clusters and EU networks within industrial sectors of relevance for the RM will be set up.
Actions
The main actions of the MSP-REFRAM Project are:
Multi Stakeholder Platform.
Primary resource.
Secondary mine.
Urban mine.
Substitution.
Knowledge Management.
Communication & Dissemination
Expected results
The outputs of MSP-PREFRAM will help Europe improve the supply value chain of RM reducing the amount and the toxicity of waste.
MSP-REFRAM will contribute to better-informed decision-making at EU and national level as well as industry by proposing innovative value chains that will boost the RM sector. In the longer term, this should improve the availability of these RM.
CEA FRANCE
AMPHOS 21
BRMG
CARTIF
CHAMBERS
E-MINES
ERANET
GTK
ICCRAM
IDENER
IMN

ADE
UNIKL
LUT
LGC
MEFOS
NTUA
TU Delft
VTT
LGI
PROMETIA
H2020-IND-CE-2016-17
No. 688993

BUDGET: 1.499.760,00 €
CARTIF CONTRIBUTION: 24.000,00 €
DURATION: 01/12/2015 – 31/03/2017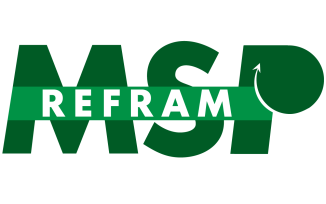 Pedro Acebes
Division of Agrifood and Processes
pedace@cartif.es
Natural resources projects: