CARTIF PROJECTS
URBAN GreenUP
Renaturation of cities against Climate Change
URBAN GreenUP is a project funded under the European Union's Horizon 2020 programme. Its objective is the development, application and replication of Renaturing Urban Plans in a European and non-European cities with the aim to mitigate the climate change effects, improve air quality and water management, as well as to increase the sustainability of our cities through innovative nature-based solutions.
Three runner cities – Valladolid, Liverpool and Izmir – will validate and demonstrate the effectiveness of the URBAN GreenUP methodology. 5 follower cities, Mantova, Ludwigsburg, Medellin, Chengdu and Binh Dinh-Quy Nhon, will set up their own Renaturing Urban Plans to replicate the Project strategy.
Objectives
The URBAN GreenUP project will improve the quality of life in urban areas, raise awareness of the importance of preserving the environment among citizens, generate new market opportunities for European companies internationally and promote the creation of transnational networks and synergies .
Actions
Develop and demonstrate a replicable renaturation methodology.
Involve citizens, local authorities and stakeholders in the co-design of their city renewal plans.
Promote the creation of a global NBS market and support the EU's international cooperation.
Implement more than 100 different NBS in the three leading cities.
Expected results
Through the more than 100 NBS to be implemented, it is expected to achieve a wide variety of impacts related to better rainwater management, reduce the heat island effect, carbon sequestration from the atmosphere and avoid CO2 emissions among other impacts that are also related to social justice and a better distribution of urban spaces.
H2020-IND-CE-2016-17

Total Budget: 14,811,824.44 €
Contribución EC: 13,970,642.25 €
Duration: 1-06-2017 / 31-05-2022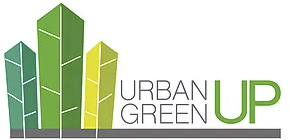 Raúl Sánchez
Division of Agrifood and Processes
rausan@cartif.es
Natural resources projects:
The project focuses on boosting the biotechnology activity in the agroindustry in Turkey, from the farm to the agro company, throughout knowledge, technologies and new products arising from the creation of a research and innovation centre focused in the agrogenomic study of animals and plants
read more