Space for Urban Green – Feasibility Study
In the last years, initiatives at all levels have been focused in promoting a good green infrastructure integration at the urban planification. An important disadvantage that was identified during the programme consists in the absence of common data colections and standarized methodologies that are easily scalable.
A feasible solution to support these type of actions are represented by the data procceed of the spatial observation that are widely available. assuring a space and time that could be align with the knowadays main interested on the urban planification and decision-making area.
Objectives
S4UG is a feasibility study that pretends to demonstrate the technical and commercial feasibility of the services based on the observation of the Earth that approach the design, planification and management of the green urban infrastructure.
To create a service for the Design and Planning of green urban spaces based in data of soi uses (LULUC) joint with census data.
To create a service for the Management of green urban areas based on the analysis of temporary data series.
Interact with the potential users through surveys to define needs, interviews, feedback of the intermediary and final results.
Actions
To promote the participation of cities (final users) through the Networkf of Cities, interested in improving the management of green areas.
To boost the participation of final users (cities) in the evalution of intermediary results. Feedback about the usability of tools.
Organisation of webinars with the final users to evaluate the suitability of the srrvice to the management needs of the green areas of the cities.
Analysis of the services feasibility.
Expected Results
Service for the design and planification of green urban areas.
Service for the management of green urban areas.
Technical and economical feasibility of the created services.
Technological Service
GMV Innovating Solutions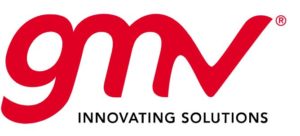 CARTIF Budget: 25,000 €
Duration: 01/06/2022  -01/06/2023
Esther San José
Division of Agrifood and Processes
estsan@cartif.es
Natural Resources and Climate Projects:
NatUR-W addresses urban challenges tied to climate change, extreme heat, water scarcity and energy poverty in Lorca, Murcia. It deploys innovative Nature-based Solutions (NbS) integrating the natural water cycle to improve quality of life, create green spaces, and ensure self-sustainability.
read more